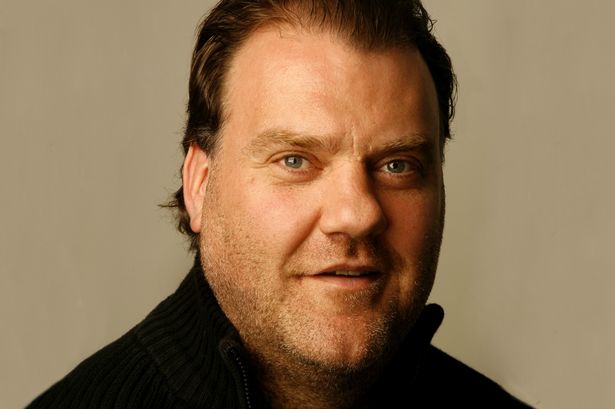 Bryn Terfel: "My motto is to achieve more with less"
Earlier last December we held an interview with Bryn Terfel into the singer's dressing room at the Opéra National de Paris and in the meanwhile Jonas Kaufmann was vocalising and warming up in the adjoining room. In a couple of hour's time they both will be going on stage to perform Alvis Hermanis' La damnation de Faust controversial production. Bryn Terfel welcomes us facetiously somehow and never losing his thoughtful way to be: certainly has an overwhelming personality, with a frank and direct gaze, a kind of mixture of curious child and circumspect adult, of a sardonic Falstaff and a severe Wotan.
Whether by his huge figure, either for his unique vocal timbre, Bryn Terfel is nowadays one of the most recognizable and personal voices of opera scene. When he has just turned fifty, and three decades of professional career behind him, the Welsh bass-baritone talks at length with Platea Magazine in a talk that may be used as an introduction to his forthcoming performance in Madrid, Spain (January 15th and 17th) to star The Flying Dutchman involved in the Orquesta Nacional de España increasing exciting programming, under the baton of David Afkham.
Bryn Terfel is visiting us this month of January, as January 2016 concert schedule for the Orquesta Nacional de España features The Flying Dutchman. Terfel's first time performing an opera in its entirety in Madrid.
In 2011 I performed at Plácido Domingo's tribute and I was also asked several times by Gerard Mortier to work with him but it was impossible to find a room on my agenda to join the projects I was proposed. It was a pity, a great pity… The Ring Cycles I've been involved in, in recent years, have stolen so many available time from my agenda sidestepping some other theatres and proposals.
Let's talk about the work which is taking you to Madrid. What does it mean for you the main character of The Flying Dutchman? You've been performing this one for a long time virtually in every major theatre.
From a certain point of view it could be regarded to be one of the shortest Wagnerian roles for my vocal range. The role begins with a monologue that everybody knows, followed by a magnificent duet with Senta and a trio towards the end of the opera. So you might think it's a small role in itself, but the above should not be misleading. It's actually one of the most daunting roles I may sing on stage. The monologue itself is a whole scene in itself, may be regarded a small format scene if you want to, nevertheless a Wagnerian scene after all and this is big words. You can't stop struggling from his ghostly side to his gloomy side. Sometimes he gets so monstrous, some other times he's so weak… A tremendous character: Every seven years he is thrown back to the ground by the sea looking for a woman who loves him to death. I visualise him as Atlas, mythological Titan condemned by Zeus to hold up such a considerable weight on his shoulders. The role may be a brief one, as I said before, but the challenge indeed is to manage making him breathing out all of that considerable weight in every word, in every sentence, gathering years and years of suffering in just a few sounds. We will perform in Madrid a version in concert, semi-staged, along with great colleagues, some of them already known to me. I have to admit I absolutely love The Flying Dutchman role but I also want to tell you that I'm very cautious every time I sing this role: I've got the feeling that at any given time, just like it happens in the curse, could turn against me and kidnap me.
Falstaff is another of your great roles, the polar opposite of these Wagnerian coordinates, with a very particular sense of humour, full or irony and with that distinctive wisdom of the last Verdi.
Yes, it's amazing. I would sing it the whole time, here and now, for example; I would be ready for singing in the twinkling of an eye. Falstaff is never enough. A couple of months ago I performed that role in Zurich and I miss it already. Regarding Falstaff I guess there may be quite a confusion of ideas, too much literature on how the original character conceived by Shakespeare should be, nevertheless the Shakespearian Falstaff is nothing but a bunch of pieces that may be found on some plays and doesn't exist as a whole; a big piece may be found on The Merry Wives of Windsor, where Falstaff is nothing but a cartoon in the hands of Alice and Meg. What is really amazing is the character creation by Verdi. Talking on Verdi, as soon as you hear the first chords in the strings you may feel a smile on your face which last the whole performance. It's a choral opera and it almost begins in the backstage, with all of us such in a good mood when we makeup. Falstaff is one of the operas Mortier asked me to perform at the Teatro Real but both of us found no dates. It's a pity we lost him (Mortier). I realise those with whom I worked in Salzburg are suddenly gone in a short period of time: Gerard Mortier, Patrice Chéreau, Luc Bondy… If only the new generation took up their legacy… If only…
Your debut at Covent Garden is coming closer along another important role, starring Boris Godunov. Sorry about this question but… Are you crazy?
Yes, of course I am (laughs). I have just begun studying the score and soon I'll start working with my Russian coach. We'll perform the shortest version in London, the one from 1869. Tony Pappano y Richard Jones asked me to do this project with them and I couldn't refuse. They also decided the 1869 version. As you say, it might seem I'm crazy thinking about singing Boris, something historically related to bass voice range. But the tessitura of the role is quite high. It has an undeniable gravitas in his character and I really think it fits my voice as of today. It's not as Falstaff and Scarpia, ultimately more plebeian characters. Boris has got a kind of majesty, a deeper one…
You have not been a singer too concerned to expand your repertoire with one debut after another, season after season. It seems that you rather prefer to handle in depth a repertoire.
Yes, but really it's not a calculated decision that much, I mean it is, but it's also the way my career has developed regardless whether I wanted it to be that way or not. I started with Mozart's smallest roles and then I got into the biggest ones. Actually I performed every Mozart role written for my voice but Papageno, Sarastro and il Conte. I began as Masetto, and also did Antonio and Leporello, Figaro and Don Giovanni followed, three roles which, in principle, I won't be singing again anymore in the future. In those early years is when you really learn everything and performing Mozart you are aware of what a contract is, as well as what rehearsals are and what the audience expects from you. All singers are trained singing Mozart, even though they may not be aware. In the beginning I could listen to Geraint Evans, Margaret Price, Stuart Burrows, Gwyneth Jones… all of them also began singing Mozart. I learned a lot from these great British soloists listening to them singing Mozart's roles, and maybe a lot more than talking to them. Furthermore, borders were largely opened up by that generation to us, British singers who came after them and from then on we were able to reach easily to San Francisco, New York or Salzburg stages. I'm telling you all of this as a context to better understand my own case. I spent fifteen wonderful years singing Figaro but it's over now. Figaro role made me so very happy and I felt comfortable playing that role. I will never forget my first thirty minutes with Riccardo Muti in a rehearsal room at La Scala. In those thirty minutes I learned more about the role of Figaro than everything I could learn singing the same role for fifteen years. I was also lucky to sing this role in glorious productions: Ponnelle, Strehler, Miller… And something very important for a young singer: you may imagine what start making money doing just that, singing the Figaro role alongside such talented people. I sometimes may not even believe it and feeling instead I should pay for it, for being that lucky.
Despite the scope of your professional career it seems to me that you remain being such a man very close to your home, your family, your country… you are not prone to the glamour surrounding the lyrical world as some colleagues are.
Yes, but from time to time I do not refuse to meet with success. Although I am now at a different stage of my life in this regard, my family, and primarily thinking of my children, they grew up with a father who was away from home most of the year. It's terrible when you feel you've given to your professional career an amount of time corresponding to half the life of your children, even when it was something unavoidable. Losing weddings, funerals, graduation ceremonies, an important football match with your children… that's the life of a singer after all. I guess most of my colleagues would tell you the same thing. And also, of course, this applies to anyone who lives his profession with passion; it's granted to be that way in our job in addition to travelling, the long distances and rehearsals. This kind of feeling gets worse as years go by and you do your best to find a better balance between work and family life to reconcile both worlds in a fair way. However I do not regret how things went, and this trip was worthwile. I feel lucky: my professional career fills me, right now and in past times, I've developed a recording career in Deutsche Grammophon, I managed to devote some time to lied, I had the chance to take with me the songs I learned when I was young, in my old days. As time goes by I realise deeper and deeper how important becomes everything we learned in those early years, a kind of knowledge we carry with us throughout life even when we aren't aware of such thing. This is precisely what I spoke out yesterday with Jonas Kaufmann, the 'guy' who is now vocalising next door in his rehearsal room. I really don't know how he is able to study and memorise all the scores he's working with, this week here, at this place, and the next week on the other side of the world. It really strikes me his ability to learn new roles that fast and confidently. Aside from Plácido Domingo I've never seen anybody with such ability to live and study at a frenzied pace. On the other hand, rest assured someone states something quite similar about me, actually all of us; we're living at a furious pace in this regard. I don't believe it's about ability, I mean. Many of us may have the ability to do such. It's a matter of great commitment in your work. The hardest thing is to keep your dedication, your routine and your inflexible demands with yourself through the years. At a given moment in time you wonder how far you want to get in giving your life to your career, and there are plenty possible answers to that question.
It's quite a difficult decision in which many factors may be involved.
You know, there's a point at which you begin enjoying your work much more, as you don't really care about studying and memorising a score one more time. It's an incredible feeling when singing a role again and again until you feel you live inside of it and the role lives within you. I told you this before about Falstaff. I don't think it sounds presumptuous when I state I'd be able to sing it right now without even taking a look at the score. The tricky thing is to do that and not to lower the standards being as thorough today as you used to be when it was your first time studying it. There's a kind of enjoyment playing a role that is only achieved when somehow you forget you're performing something you studied long ago. Maybe that's also the reason why I've never been obsessed by expanding my repertoire as a goal in itself. Now I've got plenty of time to do many other things: playing golf, enjoying eating out at a restaurant, watching a film or spend some time with my friends. However there's something like a drug in this profession and the chance of singing with a colleague like Kaufmann is priceless. In this regard I always remember the following: So many years ago I took part in Decca's Adriana Lecouvreur studio recording. Pavarotti was expected to take part in the recording but at the end the one who took part was Bergonzi, who was the cover singer. When Luciano came into the studio he only knew the aria and the duet. As soon as the trio began, everyone realised he hadn't learned his part in its entirety. So Bonynge and Sutherland decided to stop recording and call Bergonzi to carry on with the recording. It was a very expensive recording and they had to finish it in one way or another. My part was a very small one and I managed to record it just in those early days when Pavarotti was at the studio. And I remember it as if it were just yesterday when I heard Luciano's voice as he was warming-up in his dressing-room… What a voice! What light and purity!... It was a unique experience. This is what I meant by saying you hook on singing when you've got colleagues whose voice and talent are a gift.
Among your repertoire we can find dramas and comedies, Gods and Demons… as the title of one of your records. Which one of these do you identify the most?
I guess the question should be… Which category does Falstaff belong to? I'd say he's a Lord. So I perform Gods, Demons and Lords… Oh! And Scarpia! A Police Chief! (laughs) To be honest, I've reached a point in my career where instead of asking myself about the roles I identify myself the most I wonder about the roles I've left undone over these decades. And in this connection the only role that really seduces me is Boris Godunov which soon I'll be performing in London, as we said before. And perhaps Golaud from Pelléas et Mélisande in a few years' time. I'm curious about Hindemith's Cardillac also; quite an interesting story, a sort of prologue to Sweeney Todd. And I'm even more curious, if possible, about that day will come when I tell myself I don't want to learn new operas and just singing the ones I already know. As of today I've got superb roles like Hans Sachs, Wotan, The Flying Dutchman, Falstaff… There are venues always willing to schedule these operas and it would be enough for me to perform these roles the whole time.
Among the roles you're referring to, what surprises me most is how long it has been since the last time you performed Hans Sachs in Die Meistersinger von Nürnberg.
It's interesting. I can't tell you why but I haven't been offered a Meistersinger new production recently. Last time I performed that role was back in 2010. However a new production will take place at Covent Garden in two years' time. It's a difficult role and if I didn't play it year after year it would be easy to forget something here or there, I may feel I don't have absolute control over it. That's why I haven't been involved in revival productions without rehearsals. I'm looking forward to play it again, there's no doubt about it.
I'm looking forward to you performing it.
When I made my début I was told that role wouldn't be suitable for me, a bass-baritone. But in the end if you play the role in a calculated way, being sure about where and with whom, there's no doubt you will be able to do it and to enjoy it as well.
Not that long ago I also read you are interested in Wozzeck.
Yes I am. I attended Wozzeck for the first time in Zurich a few months ago when I was there playing Falstaff. It was the new production of Homoki and Gerhaher as Wozzeck. It was such an amazing performance and Christian [Gerhaher] sang the role in a unique way, dealing with Sprachgesang amazingly. It's an iconic role every baritone or bass-baritone should try to play. I was hired long ago to sing Wozzeck in Salzburg with Claudio Abbado and Peter Stein. I felt I wasn't thoroughly ready to deal with the role, either I wasn't proficient in German so I cancelled as I thought I wasn't able to play it in a proper way. I guess I was wrong back then. I should have done it; it was a missed opportunity to work with two great artists. I'm a bug fan of Peter Stein and also went deep worshiper of Claudio Abbado.
Please tell me about Claudio Abbado.
He was a god. What else can I say? It's quite easy to talk about Claudio Abbado as he was an amazing human being. When we talk about golf today reference is Rory McIlroy, when it comes to talk about motor racing it is clear that Lewis Hamilton was born for driving, about Abbado is clear that music seemed to flow through his pores, in such a simple, organic and intelligent way. He was a revealing person and a gentleman, I never heard him raising his voice to anyone. And he got something I've never seen again: He managed everyone working with him to give it all. Claudio was also the one who introduced me to the world of wine. Had it not been for Abbado today I wouldn't own a wine cellar with bottles from Spain, Italy, Chile, France, America, Australia… (smiles like a child) And always after each performance, Claudio used to take us to a nice restaurant and he chose the best wines for dinner. And I keep all the wine labels collected in a book with the performance date and who attended the dinner that day written next to each label. We will always miss Claudio.
In your agenda there isn't as much lied as it used to be. Is it a personal choice? Is it due to lack of time?
In recent years some dynamics have changed a lot in the world of classical music. Appereance fees have been lowered, concert promoters have become conservative… and the world of lied has been influenced by these being so unprofitable and so difficult to support. On the other hand it's due to my routine itself, to my professional career: Some years projects are piled up on my desk and some other years projects are quite clear. And sometimes lied pay the piper for our careers as opera singers. Nevertheless my own feeling is that lied is something that I always need and I may come back to the lied just like coming back to my childhood or my youth time. And my voice itself feels that way, like travelling back to the roots. Lied is nudity, purity, skill, word, colours, melodies…
'To achieve more with less' has always been my motto, and lied is made of this after all. Right now I've got a clear and strategic target: Winterreise. I feel it's waiting for me, the moment has come and I cannot and I should not wait to deal with it anymore. I'm fifty years old… ' Come on Bryn, don't be lazy and dare once and for all', that's what I tell myself every time I look at the score. I promise myself as soon as I finish Boris Godunov I'll get into Winterreise. I don't even know where and when I'll do it, but I'm determined to. And I have never listened to Winterreise alive on stage. I refuse to live in someone else's voice what I want to live with my own voice; it doesn't seem fair to listen to it as sung by my colleagues without knowing about it properly. Jonas [Kaufmann] performed Winterreise in Munich by the time I was there and I decided not to attend. I know it sounds absurd but as a singer myself I guess I should go on this trip along with my voice before listening any other voice instead. On the other side I'd like to do Winterreise in a closer and intimate way, a kind of Pink Floyd's winter trip coupled with projections.
Let's talk about your repertoire once again. Up to the date, among Verdi's operas you only dare Falstaff, Why?
Verdi is too difficult for me. I tried Trovatore with Sinopoli, and also Traviata… and it's not for me. I was asked to perform Boccanegra by Abbado and Stein and I didn't see it clearly once again. I think a Verdi-baritone requires established abilities reserved for just a few. Please, think about the following voices: Leonard Warren, Sherril Milnes, and think on Hvorostovsky, Frontali o Keenlyside nowadays. They are in a different class, that's not my world…
Have you always felt the musical genre very close to you or has it been a more recent approach?
It's a rather recent issue. Last November and for my fiftieth birthday I asked my manager to do his best to find some special and different projects I could fit in. So I performed Sweeny Todd with Emma Thompson as well as Fiddler on the Roof at Grange Park Opera, being this last one a very remarkable experience as my role was spoken ninety per cent of it.
Do you remember when did your first approach music?
I grew up in Wales, where male choirs are very common since you're young and even a child, Long-established folk songs and folk music heritage. I grew up in the countryside, surrounded by animals and close to the soil. Music is quite essential for me as the environment and the landscape where I spent my childhood are. Since I was a child I was in touch with Welsh folklore and step by step, since those early stages I ended up studying at Guildhall School in London. Popular music has got huge importance and all of us should be aware of this as seen in the distance from the 'classical music world' we are in. Some weeks ago I performed Tosca along Ainhoa Arteta in Cardiff for my fiftieth birthday. It was a great success; she is a great performer, a very deep actress. And she is also surrounded by that 'popular music world', Basque songs she listened to in her childhood. Beautiful songs indeed. I don't mind recording songs like these in a future issue.
I think José van Dam's professional career is a big reference for you. Did you manage to perform along?
Yes, we performed together on stage Don Giovanni in Paris, a regrettable Dominique Pitoiset production. However, a few months later he produced a very nice Falstaff. The truth: I didn't care about that unfortunate production as I had the chance to sing along to one of my idols. He performed Leporello, nothing short of remarkable. Those days I realised the way van Dam carried out his professional career. He always arrived on time for rehearsals, without the slightest sign of disapproval regarding the production. He taught me to honour the contract we had signed. This is perhaps the most wonderful job in the world, but it's a job after all.
Translation: E. Enyedy