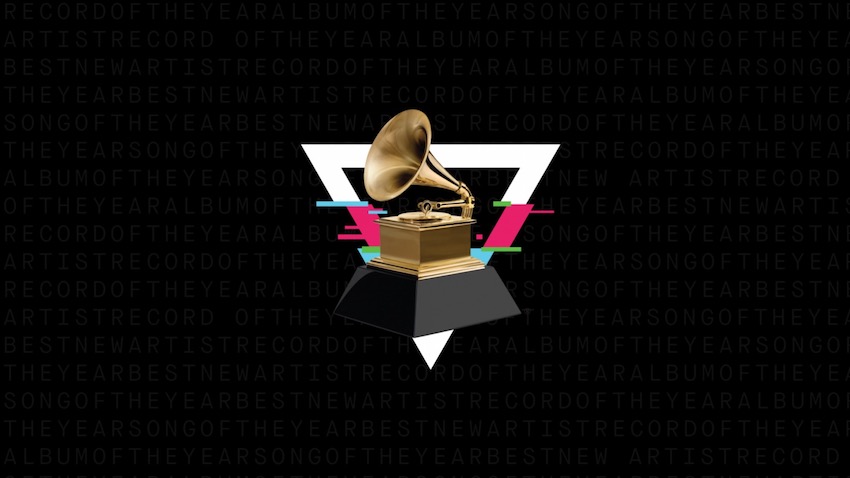 Descubre los nominados a los Grammy 2020 en música clásica
Los Premios Grammy dieron a conocer ayer su lista de nominados para la edición de 2020. En las categorías de música clásica los candidatos son los siguientes:
Best Orchestral Performance
BRUCKNER: SYMPHONY NO. 9
Manfred Honeck, conductor (Pittsburgh Symphony Orchestra)

COPLAND: BILLY THE KID; GROHG
Leonard Slatkin, conductor (Detroit Symphony Orchestra)

NORMAN: SUSTAIN
Gustavo Dudamel, conductor (Los Angeles Philharmonic)

TRANSATLANTIC
Louis Langrée, conductor (Cincinnati Symphony Orchestra)

WEINBERG: SYMPHONIES NOS. 2 & 21
Mirga Gražinytė-Tyla, conductor (City Of Birmingham Symphony Orchestra & Kremerata Baltica)
Best Opera Recording
BENJAMIN: LESSONS IN LOVE & VIOLENCE
George Benjamin, conductor; Stéphane Degout, Barbara Hannigan, Peter Hoare & Gyula Orendt; James Whitbourn, producer (Orchestra Of The Royal Opera House)

BERG: WOZZECK
Marc Albrecht, conductor; Christopher Maltman & Eva-Maria Westbroek; François Roussillon, producer (Netherlands Philharmonic Orchestra; Chorus Of Dutch National Opera)

CHARPENTIER: LES ARTS FLORISSANTS; LES PLAISIRS DE VERSAILLES
Paul O'Dette & Stephen Stubbs, conductors; Jesse Blumberg, Teresa Wakim & Virginia Warnken; Renate Wolter-Seevers, producer (Boston Early Music Festival Chamber Ensemble; Boston Early Music Festival Vocal Ensemble)

PICKER: FANTASTIC MR. FOX
Gil Rose, conductor; John Brancy, Andrew Craig Brown, Gabriel Preisser, Krista River & Edwin Vega; Gil Rose, producer (Boston Modern Orchestra Project; Boston Children's Chorus)

WAGNER: LOHENGRIN
Christian Thielemann, conductor; Piotr Beczała, Anja Harteros, Tomasz Konieczny, Waltraud Meier & Georg Zeppenfeld; Eckhard Glauche, producer (Festspielorchester Bayreuth; Festspielchor Bayreuth)
Best Choral Performance
BOYLE: VOYAGES
Donald Nally, conductor (The Crossing)

DURUFLÉ: COMPLETE CHORAL WORKS
Robert Simpson, conductor (Ken Cowan; Houston Chamber Choir)

THE HOPE OF LOVING
Craig Hella Johnson, conductor (Conspirare)

SANDER: THE DIVINE LITURGY OF ST. JOHN CHRYSOSTOM
Peter Jermihov, conductor (Evan Bravos, Vadim Gan, Kevin Keys, Glenn Miller & Daniel Shirley; PaTRAM Institute Singers)

SMITH, K.: THE ARC IN THE SKY
Donald Nally, conductor (The Crossing)
Best Chamber Music/Small Ensemble Performance
CERRONE: THE PIECES THAT FALL TO EARTH
Christopher Rountree & Wild Up

FREEDOM & FAITH
PUBLIQuartet

PERPETULUM
Third Coast Percussion

RACHMANINOFF - HERMITAGE PIANO TRIO
Hermitage Piano Trio

SHAW: ORANGE
Attacca Quartet
Best Classical Instrumental Solo.
THE BERLIN RECITAL
Yuja Wang

HIGDON: HARP CONCERTO
Yolanda Kondonassis; Ward Stare, conductor (The Rochester Philharmonic Orchestra)

MARSALIS: VIOLIN CONCERTO; FIDDLE DANCE SUITE
Nicola Benedetti; Cristian Măcelaru, conductor (Philadelphia Orchestra)

THE ORCHESTRAL ORGAN
Jan Kraybill

TORKE: SKY, CONCERTO FOR VIOLIN
Tessa Lark; David Alan Miller, conductor (Albany Symphony)
Best Classical Solo Vocal Album
THE EDGE OF SILENCE - WORKS FOR VOICE BY GYÖRGY KURTÁG
Susan Narucki (Donald Berman, Curtis Macomber, Kathryn Schulmeister & Nicholas Tolle)

HIMMELSMUSIK
Philippe Jaroussky & Céline Scheen; Christina Pluhar, conductor; L'Arpeggiata, ensemble (Jesús Rodil & Dingle Yandell)

SCHUMANN: LIEDERKREIS OP. 24, KERNER-LIEDER OP. 35
Matthias Goerne; Leif Ove Andsnes, accompanist

SONGPLAY
Joyce DiDonato; Chuck Israels, Jimmy Madison, Charlie Porter & Craig Terry, accompanists (Steve Barnett & Lautaro Greco)

A TE, O CARA
Stephen Costello; Constantine Orbelian, conductor (Kaunas City Symphony Orchestra)
Best Classical Compendium
AMERICAN ORIGINALS 1918
John Morris Russell, conductor; Elaine Martone, producer

LESHNOFF: SYMPHONY NO. 4 'HEICHALOS'; GUITAR CONCERTO; STARBURST
Giancarlo Guerrero, conductor; Tim Handley, producer

MELTZER: SONGS AND STRUCTURES
Paul Appleby & Natalia Katyukova; Silas Brown & Harold Meltzer, producers

THE POETRY OF PLACES
Nadia Shpachenko; Marina A. Ledin & Victor Ledin, producers

SAARIAHO: TRUE FIRE; TRANS; CIEL D'HIVER
Hannu Lintu, conductor; Laura Heikinheimo, producer
Best Contemporary Classical Composition
BERMEL: MIGRATION SERIES FOR JAZZ ENSEMBLE & ORCHESTRA
Derek Bermel, composer (Derek Bermel, Ted Nash, David Alan Miller, Juilliard Jazz Orchestra & Albany Symphony Orchestra)

HIGDON: HARP CONCERTO
Jennifer Higdon, composer (Yolanda Kondonassis, Ward Stare & The Rochester Philharmonic Orchestra)

MARSALIS: VIOLIN CONCERTO IN D MAJOR
Wynton Marsalis, composer (Nicola Benedetti, Cristian Măcelaru & Philadelphia Orchestra)

NORMAN: SUSTAIN
Andrew Norman, composer (Gustavo Dudamel & Los Angeles Philharmonic)

SHAW: ORANGE
Caroline Shaw, composer (Attacca Quartet)

WOLFE: FIRE IN MY MOUTH
Julia Wolfe, composer (Jaap Van Zweden, Francisco J. Núñez, Donald Nally, The Crossing, Young People's Chorus Of NY City & New York Philharmonic)